Tovertafel 2
Tovertafel, 'magic table' in Dutch, is a fun, interactive game system designed for people living with dementia and cognitive challenges to stimulate physical and social activities, create a shared experience, and enhance well-being.
Medical Equipment
View our range of medical equipment from Bristol Maid including chairs, trolleys, cabinets and more.
Splinting Products
We offer the best available products to ensure therapists and patients achieve their rehabilitation results.
Seating Solutions
Get in touch with us to arrange a trial of our products & find out how they can benefit your patients or download our chair guide.
Sensory Modulation
We understand the needs of the New Zealand therapist and partner with companies to find innovative sensory products.
Premium medical rehabilitation products for the New Zealand market
Enabling those in the medical rehabilitation space to achieve better patient outcomes.
We offer a unique portfolio of products and clinical support that allows providers to achieve the best result driven outcomes. We understand the needs of the New Zealand therapist and partner with the right companies to find the most innovative products. We provide therapists with peace of mind, a sense of pride and satisfaction.

Chair Trials & Quotes
WS Medical is a trusted supplier to Enable, Accessable, MoH, ACC, Hospitals, Te Whatu Ora and
Schools. To request a chair trial or quote please click here.
Make Enquiry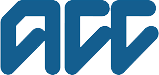 Educate Yourself
Seating Resources | Sensory Modulation Resources | Thermoplastics Resources